Michigan Gov. Gretchen Whitmer (D) suffered an epic form letter fail when she sent a condolence letter to the family of a fallen firefighter with the wrong man's name.
Whitmer sent a letter to the family of Ricky Hill Jr. on March 3.
Go Ad-Free, Get Content, Go Premium Today - $1 Trial
"On behalf of the State of Michigan, please accept my sincerest condolences on the recent passing of Ethan Quillen," Whitmer wrote.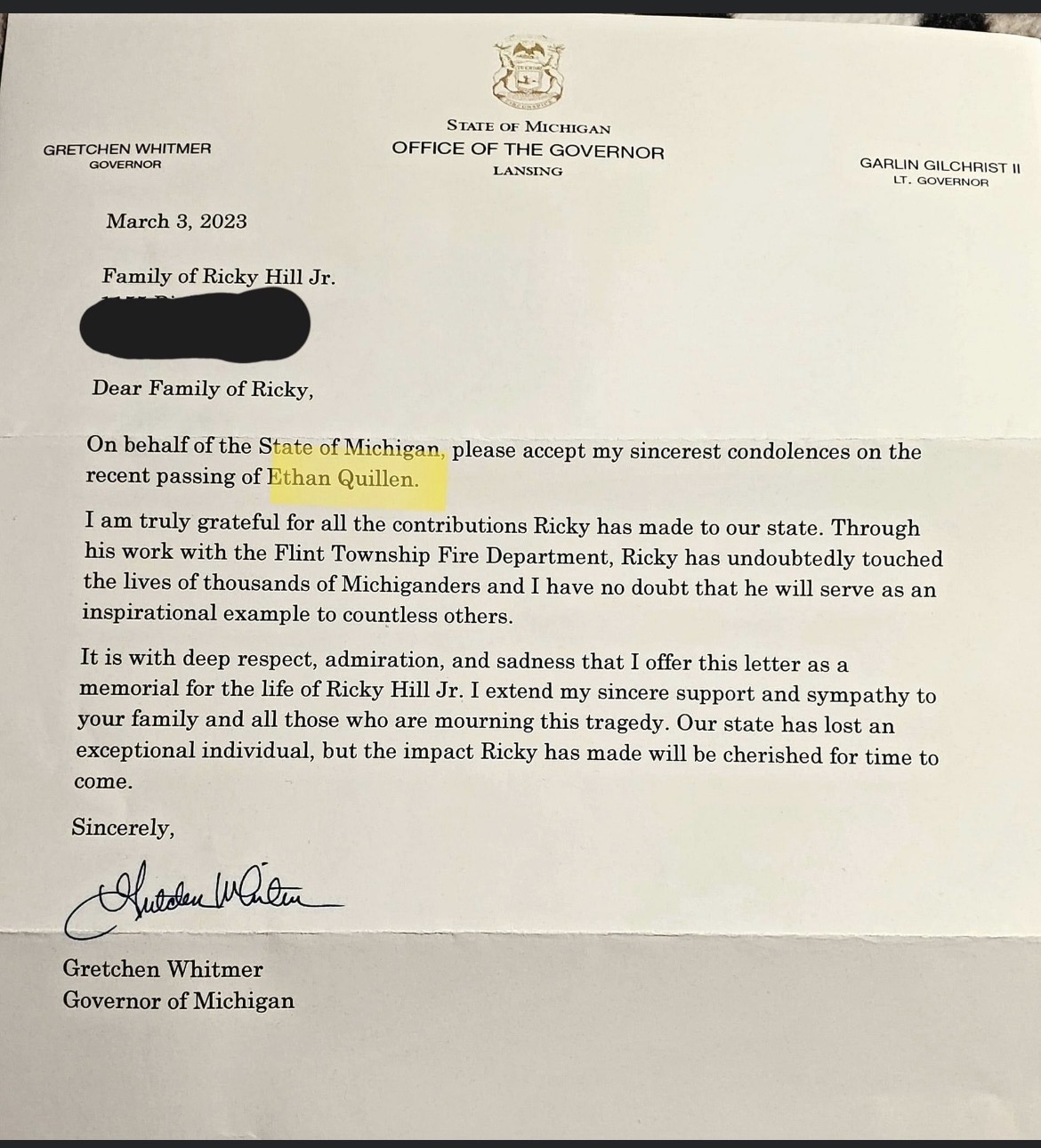 Ethan Quillen was a Paw Paw Fire Department lieutenant who died in February after being electrocuted by a downed power line.
Hill, a Flint firefighter, suffered a heart attack while battling a blaze in February.
Whitmer's letter continued by correctly referring to Hill.